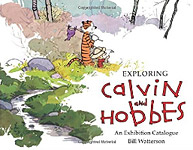 Exploring Calvin and Hobbes
An Exhibition Catalogue
Bill Watterson
3/2016
This is the book published to go along with a retrospective art exhibit of Bill Watterson's work. It's split between a long interview with Watterson and a selection of his comic strips and artwork, with commentary.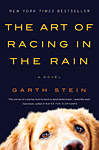 The Art of Racing in the Rain
Garth Stein
4/2016
This is a novel about an amatuer racing driver, his dying wife, and his young daughter. But the whole thing is told through the eyes of, and over the lifespan of, his dog Enzo. My friend Marlaina recommended this book to me after Teco died, as it showcases the life and death of a loved (and smart) dog. It's not so much about the dog as it is about the family, but it's a nice perspective.
T-Rex and the Crater of Doom
Walter Alvarez
5/2016
This book was recommended (not personally) by Randall Munroe, creator of XKCD. It's a scientific journey of the discovery of the asteroid impact that wiped out the dinosaurs. The narrative reminded me a lot of my father's books—part memoir, part science, and in fact, my father was a friend of Louis Alvarez, a physicist and father of Walter Alvarez.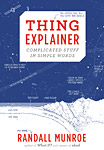 Thing Explainer
Complicated Stuff In Simple Words
Randall Munroe
5/2016
Randall Munroe is the artist responsible for the XKCD web comic and this book is full of his comic drawing style images with words to explain how the things pictured work. The catch is that he only uses 1,000 of the most frequently used words.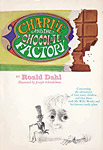 Charlie and the Chocolate Factory
Roald Dahl
8/2016
This book is a lot shorter than i remember from whenever it was in my youth that i read it. A lot of the plot points from the movie aren't in it at all. But i do remember that the songs that the Oompa-Loompas sing are far too long.
This book has come out in dozens and dozens of different covers. Had to search a bit to find an image of the cover that's on my book (which was given to me by my mother for my birthday long ago).